Section of the mixed single combats – lessons from professionals
---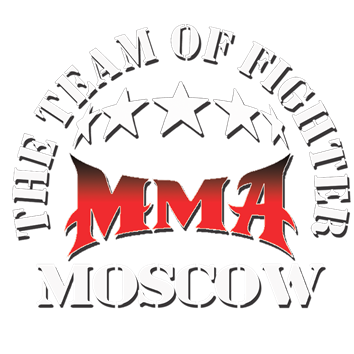 The school a mix файт CLUB 18 realizes a set to nurseries and adult sections. The mixed single combats (MMA) include technique of different types of fight. Section MMA works with strong in a convenient evening that will allow you not only timely to visit training, but also will help to get rid of the stresses got on operation. CLUB 18 invites to trainings as adults, and children who need to strengthen health, to learn to concentrate the internal energy and to supervise the emotions.
________________________________________________________________________________
Sadiq Abdoul Rahim
Trainer of MMA mixfight
The master of sports on karate kiokushin-Caen (the black belt, the first is this)
The master of sports on Thai boxing
The master of sports on a kickboxing
KMS on Sambo and free-style wrestling
Experience as the trainer of 10 years
---
Farkhat Abdoul Rahim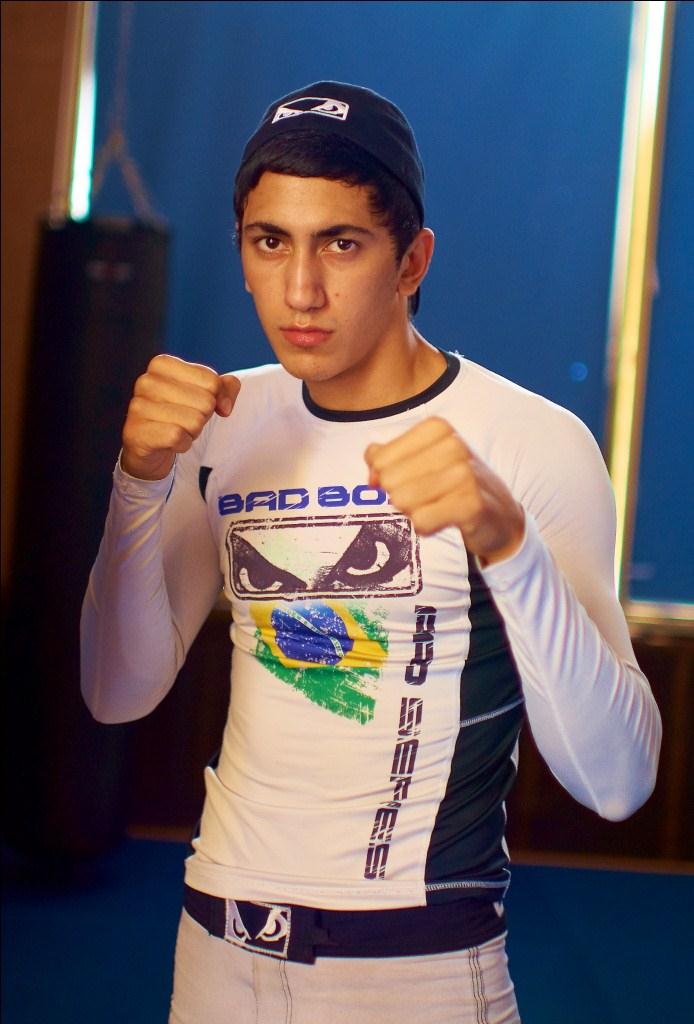 Trainer of MMA mixfight
The master of sports on Thai boxing
KMS on Sambo and Judo
KMS on free-style wrestling
Wide experience of trainings
________________________________________________________________________________
What will you master in 3-4 months of trainings on MMA at us?
you will seize basic skills of free-style wrestling and sambo (throws, fight in orchestra seats, painful receptions);
fix elements of basic elements of protection against widespread combinations of shocks
you will get acquainted with attacking elements (pass to feet, basic shock technique (hands and feet))
setting of the accented shock
the section a mix-fayt will help to develop combative intuition and prompt response.
strengthen the main groups of muscles and receive an energy charge
Cost
the subscription for a month of 12 occupations in MMA group: For adults — of 4000 rub , For children — of 3000 rub One-time training – 600руб.
Schedule:
Tuesday, Thursday, Saturday
1 . Children's group-18:00
2 . Adult group 19:30
3 . Adult group 21:00
If you want to sort in details each element and to be sure of correctness of its execution, we offer work with the personal trainer (individual trainings according to in advance made schedule and the program). Besides occupations for adults, in CLUB 18 children's section MMA where with your children the master of sports Sadiq Abdoul Rahim will work works.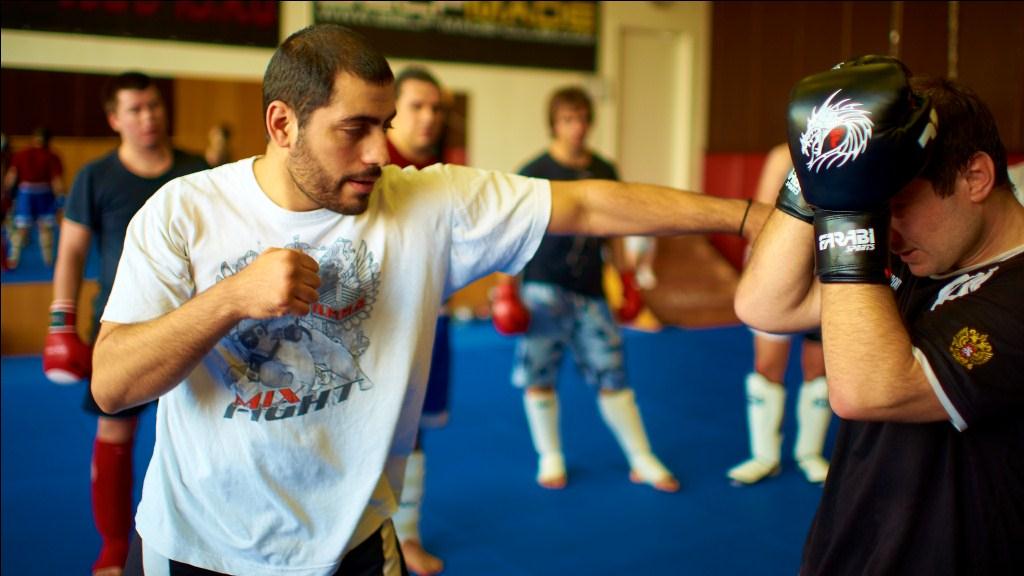 Classes are given in the mixed single combats on a group and individual basis. Group training allows all being trained to feel spirit of unity thanks to work in team, closely to interact with each participant and to aspire for stronger colleagues. You have an opportunity to work in couple at working off of combinations with change of the partner (various physical dimensions), and also to participate in sparrings and to study under various manners of conducting fight.
Trainings on the mixed single combats are carried out in a spacious hall with excellent ventilation. The hall has a necessary arsenal of the sports equipment: tatami, boxing bags of various scales, wall pillows, макивары and boxing paws.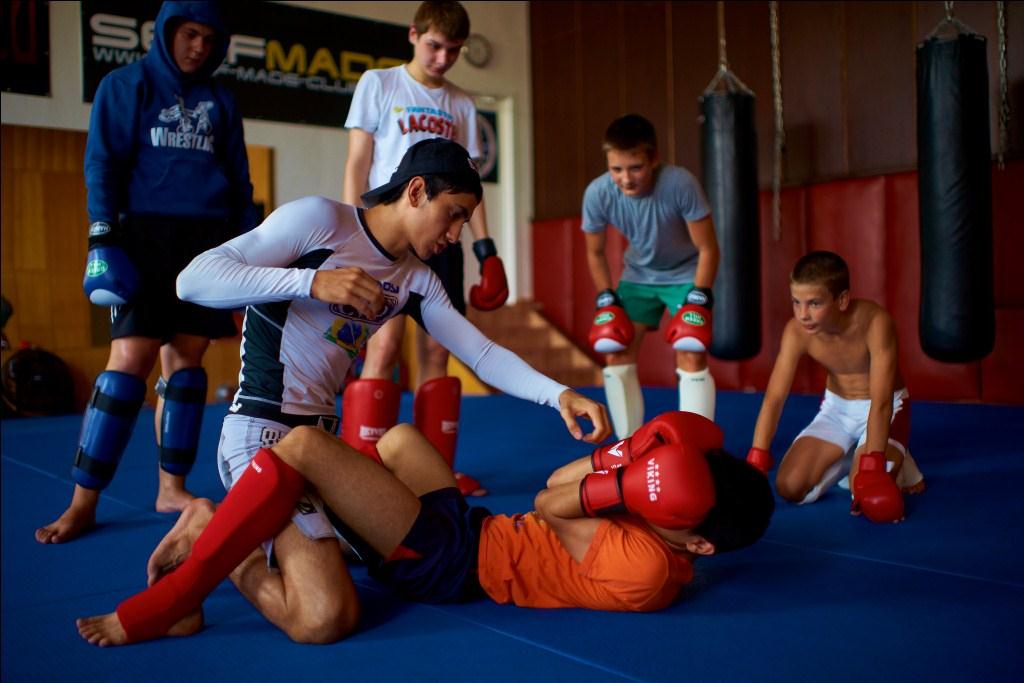 The building of the sports center is in close proximity to metro stations Kolomna and Nagatinsky (YuAO of Moscow). For owners of an individual transport we provide a free secured parking.
---
Video from training